About Us
History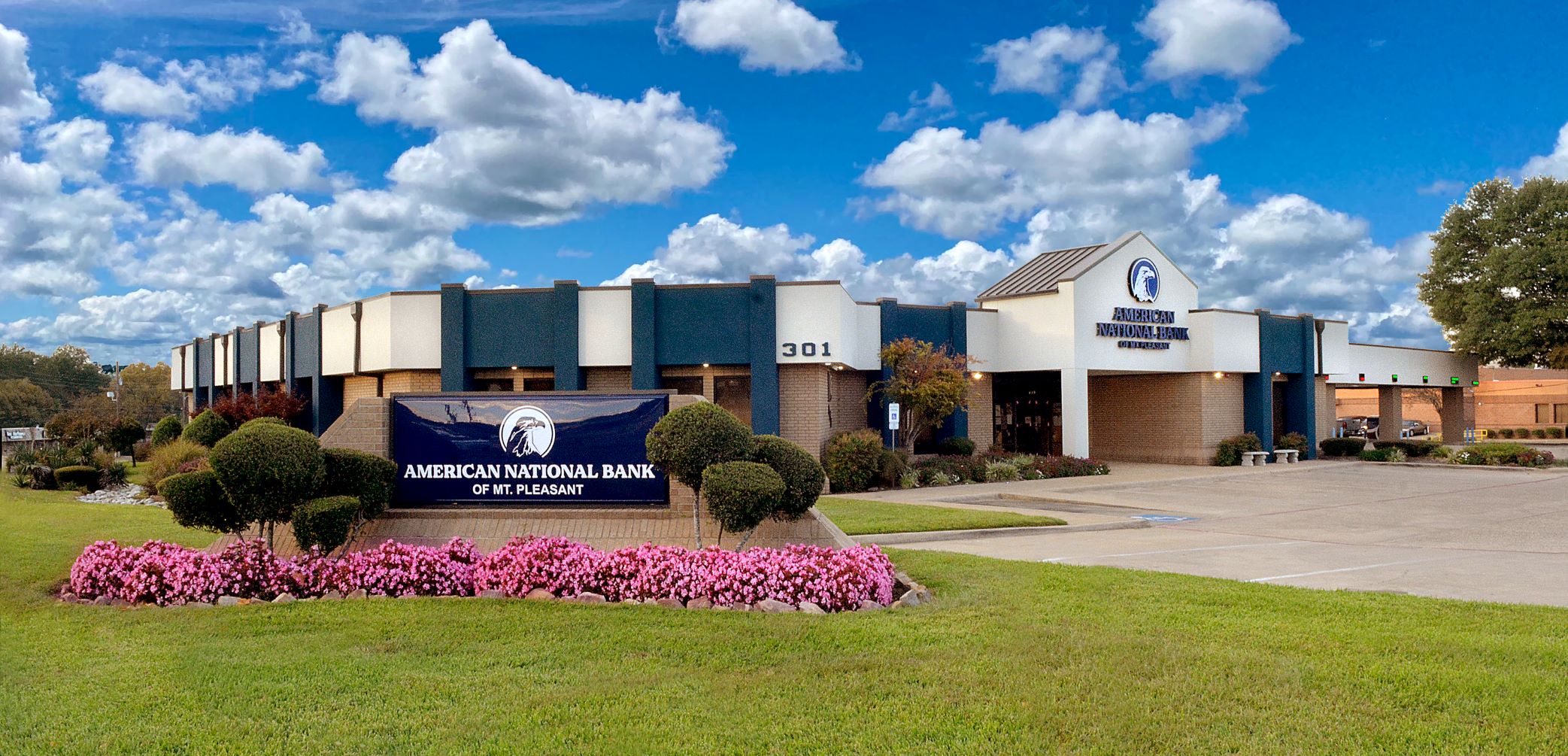 American National Bank of Mt. Pleasant, Texas, has been successfully serving the financial needs of its community since 1979. In 2024, we will celebrate our 45th anniversary as a hometown, community bank, and it is our goal to continue providing our customers with the best service in town.
American National Bank was established in Mt. Pleasant, Texas, on August 29, 1979 by a group of local businessmen. The first meeting of the stockholders was held on August 13, 1979 in the Walnut Room of the Titus County Civic Center. Michael K. Sanders was elected President, Randall McDaniel was elected Cashier and Secretary of the Board, and James H. McGuire was appointed as the first Chairman of the Board of Directors.  Currently guiding the bank are CEO & Chairman of the Board Brian Niblett, President Sheila Donnelly, and Cashier Joe Leeves.  
American National Bank is a locally owned, community bank serving the financial needs of individuals and businesses in northeast Texas. We strive to provide the best customer service and friendliest banking atmosphere in Titus County and offer all of the banking services you may need from one location in Mt. Pleasant.
Community banks definitely have advantages. We know our customers by name and make them feel welcome as soon as they walk in the door. Our mission is to develop long-term relationships with our customers by earning their trust and respect through hard work and personal attention. Our promise is to provide personal, friendly service and competitive financial products, such as loan and deposit accounts, VISA debit cards, safe deposit boxes, Internet and Mobile banking, wire transfer services, and notary services. We have constantly served the citizens of this area while maintaining a safe and stable bank that will be here to serve you for years to come.
As an independent community bank, we have a strong tradition of meeting our customers' needs and the needs of our community. Our bankers are your friends and neighbors that live in the communities we serve. Our employees are deeply involved in community development, churches, civic clubs, booster clubs, and numerous other community activities. Our local ownership and oversight and community involvement are the keys to making our bank a real community bank. Come get acquainted with us at 301 South Madison in Mt. Pleasant to experience community banking at its best.
---
---